ABOUT LIBERTY BIB OVERALLS
THE BADGE OF AMERICAN INDEPENDENCE
A Revolution in the Making
When our founder started building bib overalls, they were the tough, workingman's uniform for farmers, carpenters, bricklayers and railroaders. Most overalls were from up north, but Alabama-based Liberty began supplying tough denim overalls with an allegiance that spread across the southern swath of agricultural America.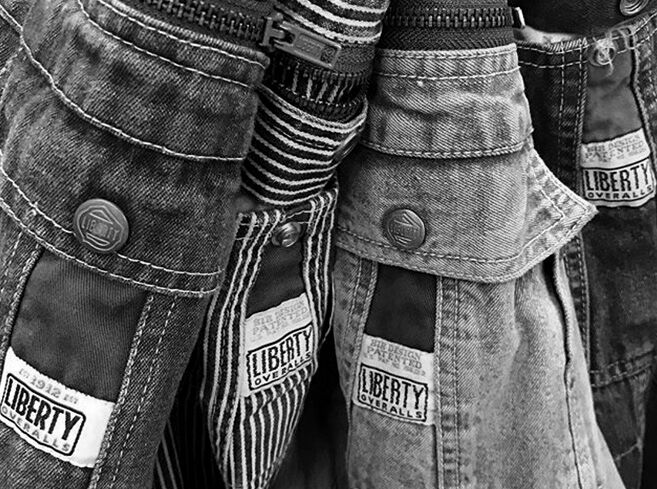 UNCHANGED SINCE 1912
Liberty stayed the same, year after year—a name you knew and a reputation you could depend on. In the hundred or so years since, the green Liberty stripe became a badge of honor and pride in the country and county road stretches of rural America. Patents expire over time, but traditions and history don't. And while there may be other bib overall brands on the market today, there's only one Liberty overall.
CUT FROM AN AUTHENTIC CLOTH
THE PRINCIPLES THAT GUIDE US
Liberty is about living free. Remaining true to yourself and the qualities that drive you.​
With us, what you see is what you get. We won't sugarcoat it, and we won't pander to fleeting style trends pretending to be something we're not. We make a pair that has done the job for a hundred years. It was good enough for them and it's good enough for us. ​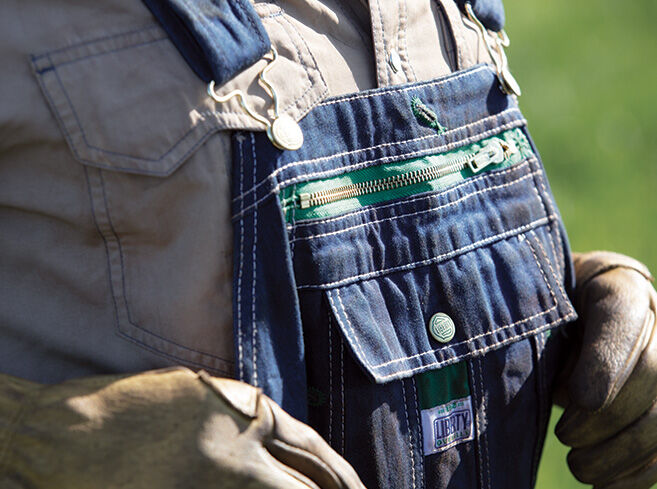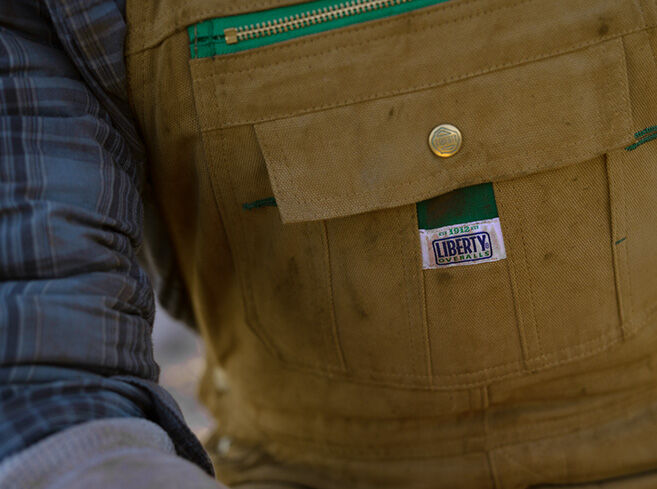 Liberty is about unwavering quality and craftsmanship built to take on every task, every day. We respect folks who tell it like it is—even if it takes them some time to get to the point. So we're telling you that our bib overalls are tough enough for your task. They work for farming the traditional way. They work for painting giant small-town murals. They work for backwoods engineering. They work for slow-smoking ribs. They work for hunting alligators in the Louisiana swamps. Heck, they even work for raising backyard chickens.
The way we see it, you could overpay for a vintage, worn-in pair from someone else's experiences… but isn't it better to do it yourself? Taking pride in figuring it out and getting it done is a commandment of country wisdom. Learning lost arts or fixing things for good takes time, using your own two hands. Folks who wear Liberty take pride in relying on their grit and doing it the right way. That's just how it is out here.​